Rebecca and Sean Back Together!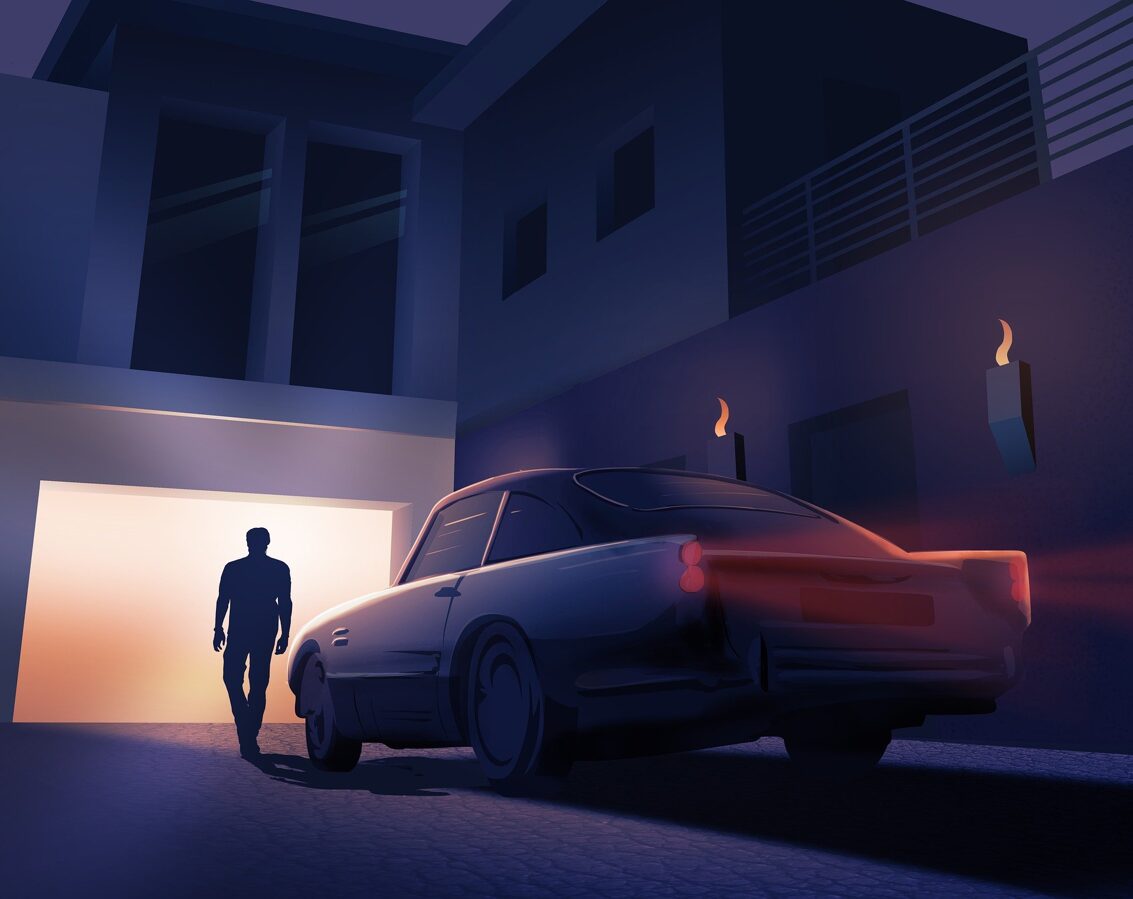 https://pixabay.com/illustrations/man-car-parking-night-home-5419522/

Sean Tanner pulled up silently outside his residence. The garage recognised it was his car, and the door opened. The light switched on, and he went inside; he'd put the car away later, at this moment, all he wanted to do was find Rebecca. He pressed his thumb firmly against a sensor pad on the door that led into his home. Entering the hallway, he listened for signs that she was home. He could hear a kettle boiling in the kitchen, so headed there. She hadn't noticed him yet as he stood in the doorway watching her. She was gathering ingredients ready to start dinner. She caught him looking.
"Sean, you startled me!"

"I'm sorry, I'm just so glad to see you," he said, his voice trembling.
"What is it? What's happened?" she asked.
"Nothing, I just need to rest up, it's been a long week."
"I know, it's been non-stop. Well, we've got all weekend to take it easy," Rebecca said, making them both a cup of tea.
Sean thought about the alternative Earth he'd left behind. If only Rebecca knew. He couldn't even try to explain to her about the last thirty years he'd spent there, she'd send for the men in white coats, and they'd cart him off. Instead, he buried his head in her hair and breathed her in. He didn't know if he was going to be able to carry on as if nothing had happened, as if he hadn't been somewhere else for thirty years. He was sure she would spot the change in him. In his mind, he was a seventy-year-old man, but now he had his forty-year-old body again. Could he carry this off? Could he slot back into his previous life? He wasn't sure, but he was going to give it his best shot. For thirty years he'd pined for Rebecca, and now she was in his arms. Sean brushed away a tear that trickled down his cheek. A miracle had happened, and he was not going to throw it away. He'd been returned and was now reunited with the woman who stole his heart.
No comments
Leave a reply