Sean Tanner is adjusting to life as a forty-year-old.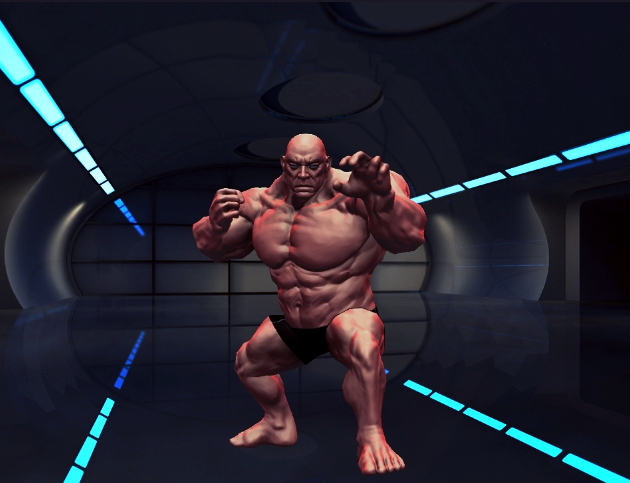 Background image by Matthias Wewering from Pixabay. Character courtesy of Easy Pose.

A brand new creative writing prompt from the Sean Tanner spy universe, copyright-free as usual – so if you want to develop your own stories, comics, animations, games or whatever, using the characters from this universe, then you are free to do so (please don't claim that you came up with the characters yourself! A mention would be nice, but is not necessary – I am giving these characters freely to encourage the art of creative writing.)

ooo START ooo
With a heavy heart, Sean Tanner slowly walked to the reservoir. He was due to help Volgier look into accounts of minor contamination incidents to the town water supply. It was going to be the first time Sean had seen his version of Volgier for over thirty years; Sean had become very close with Volgier's doppelgänger in the alternative dimension, and Tanner was missing him terribly. Tanner wasn't as close with the Volgier he was about to meet; they were still on insulting banter terms, so he was going to find it awkward dealing with him.
-----"Tanner, you pig!" Volgier shouted from the walkway that spanned the reservoir dam.
-----"Good to see you too!" Sean shouted back.
-----"You can do better than that, my friend!"
-----"I'm trying to be nice!"
-----"You've never been nice. You insult me terribly!"
-----"I've changed, old boy!" Sean sighed as he got closer. He felt like hugging Volgier, but it wouldn't be received well by this version. Tanner figured he would probably be able to within the next ten years if lucky.
-----"You English dog, how the hell are you?" Volgier said, slapping Tanner hard on the back.
-----"Better for seeing you. We must meet up socially sometime, maybe for cocktails; how about that?"
-----Volgier gave Tanner a quizzical look, then laughed out loud. "You joking with me, yes?"
-----"You know me, Volgier. I'm a barrel of laughs."
-----"I know good English song – Barrel of Laughs; I like very much."
-----"Me too, old friend," Sean whispered. He swallowed down the lump in his throat and wiped the corner of his eye.
-----"Let's get down to business. Follow me to the office." Volgier led Sean to a small office situated at the end of a narrow lane. Inside they were met by the site manager Lorenzo.
-----Lorenzo explained that for months, the water quality had sporadically dropped below government standards. He and his team had investigated all common causes of water contamination and searched a twenty-five-mile radius surrounding the reservoir for possible causes of pollution. When he drew a blank, Lorenzo decided to contact his old friend Volgier. Volgier had ordered a Dry Combat Submersible, which could easily fit the three of them. It was due that afternoon and was to be delivered by helicopter. In the meantime, the men went to a local burger joint for lunch.
-----"You don't seem yourself, Tanner. You look a bit peaky. I don't want you puking in my sub!" Volgier and Lorenzo roared with laughter and clinked their beer tankards together.
-----"I think my stomach can just about cope with the fine cuisine served here."
-----"What did I tell you, Lorenzo; he dines with the Queen!" The two friends continued with their jibes while Tanner looked around the diner. Sean was glad to see Volgier, even if he was much more obnoxious than the alternative Earth version. Sean felt comfortable now and would make every effort to speed up his bond with Volgier, even if it wasn't going to be the same as the one he had with the other Volgier.
-----Volgier's phone buzzed, and he downed his drink. "My sub's arrived."
-----They walked back to the reservoir, all the time Volgier and Lorenzo joking and play-fighting. Tanner was now back to his old self on the outside but was far from it on the inside. He was struggling to readjust to life as a forty-year-old. Sean had become used to being older, kicking back with Volgier of an afternoon: Watching sport on the veranda with a few drinks. The company of his friend had become something comforting and valued, and now he was mourning it. He was also finding it difficult to slot back into his relationship with Rebecca. She had noticed the difference in him and kept questioning him about it. He tried to sweep it under the carpet, but as he could barely remember what life was like with Rebecca thirty years ago, it was not easy.
-----"Come on, slow bus!" Volgier shouted as Sean trailed behind.
-----"It's slow coach, not bus," Tanner said, catching up with the men.
-----"Whatever. We shouldn't need diving equipment, but I've got some in the car just in case." Volgier said as they approached the reservoir.
-----"Is it safe?" asked Lorenzo as they neared the submersible.
-----Volgier mocked indignity, "Of course it is, it's brand new!" he spoke to the helicopter pilot awhile before helping Lorenzo and Tanner on board. Volgier opened the hatch, and they entered. The submersible was roomy and accommodated them easily. It was built for up to five crew members and was state-of-the-art in its design.
-----Sean looked around, scrutinising each instrument panel in turn. "Very nice!"
-----Volgier puffed out his chest, "Well, what else would you expect for the country's finest Captain?"
-----"So why didn't they send him?" Lorenzo joked.
-----Volgier pretended to be angry, "Very funny, I'll kick your butt once we dive. No one will hear you scream, except the fishes!"
-----Tanner sat in one of the seats, "Now, now ladies, shall we focus on our mission?"
-----Volgier clapped Tanner on the back as he walked forwards, "We're checking out the reservoir, not going into space!" Volgier sat in the pilot's seat and began flipping switches and turning dials. "OK, girls, let's dive!"
-----For the next twenty minutes, Volgier surveyed the reservoir, looking for signs of illegal dumping. When he found none, he set about checking the walls for damage.
-----When Volgier found no obvious sign of damage to the reservoir walls, Tanner came up with an idea. "Is there any way we can check the thickness of the walls?"
-----"We have a prototype device which is still being beta tested," said Volgier. He powered it up and calibrated it. "It shouldn't take long to map." Volgier piloted the submersible around the concrete edges of the reservoir. The results were startling; there was a void in one section of the reservoir wall.
ooo End ooo
No comments
Leave a reply