Sample chapter of the 3rd Sean Tanner spy adventure - in progress.
I've just started my third Sean Tanner spy novelette - the second one will be finished very soon. Once all three are available for sale, I will write a textbook on making your own spy novelette - the guide will analyse all three of my books and their construction, leading to the book series. It will be a behind-the-scenes look at the spy universe with an insight into how you can create your own novelette - which can be one of the stepping stones to writing a full-blown novel. Anyway, here is the first chapter of my as-yet-unnamed third spy novelette:
Sean Tanner climbed the ladder to reach the deck of the oil tanker heading for port. It had been a long journey, and he'd got to know all the crew as if they'd been friends his whole life; Sean would miss them once he stepped onto his home ground, but in his line of work, having friends was not really a good idea, it was far better to become friends with colleagues - fellow spies, as he would have hated to put a personal friend in danger because of his association.
Once on terra firma, he said his goodbyes and heaved his bag over his shoulder. It would be a long journey back to London from his set-down point, but he wasn't concerned; he had plenty of time before his next mission - unless something came up in the meantime. Tanner could call for HQ2 to send the jet, but he didn't see the point; with only one aircraft left, he'd leave that safely where it was - the other was scattered in pieces in Antarctica.
This rural part of the South West coastline was stunning and made all the more so by the early morning light. Having been cooped up on the tanker made him appreciate it even more.
Tanner put his hands in his jacket pocket and felt for the carved jade keep-sake he was given by his female friend Mae-Wan Lei. The small English customs office looked it over and waved him through, deciding it was a tourist souvenir and of little value. He had paid all the fees required when leaving Japan and satisfied himself that all export and import duties had been taken care of and everything was in order. He pulled his hand out of his pocket and examined the object. The carving was second to none, perhaps the finest craftsmanship he'd seen. It was museum quality.
His friendship with Mae-Wan had blossomed in Japan whilst he was enjoying a well-earned rest. Events in London - when he and Volgier had returned from Antarctica, drained him of all energy. There was no fight left in him. Sarah Serking ordered both Tanner and Volgier to take leave and recuperate. She didn't want half-spent men taking on any new missions, and besides, she said they both deserved it as they had excelled themselves, for which she was grateful.
Tanner was enjoying the fresh smell of the sea breeze across the cliff-top when a slight high-pitched whine caught his attention; from its hidden location, just below the cliff face, a strange craft rose. Tanner's muscles responded, preparing him for action. He saw two machine guns bolted onto each side of the flying machine, and he needed no further indication that it meant him harm. Bullets whizzed past his head; it was aiming to kill.
Tanner dropped his bag and ran, diving and rolling every time the machine neared. He could see the road below, becoming closer with each roll. Tanner landed, with a thump, onto the black tarmac. In the distance, from around a blind bend, Tanner could hear the roar of a muscle car – a rarity, but maybe a glimmer of hope; he stood up and flagged it down. A young woman wearing sunglasses and a relaxed look reached over and opened the passenger-side door. 'Get in,' she ordered.
Tanner did not hesitate; he rounded the car and dived into the seat just as a bullet from the hi-tech drone grazed his leg. He looked down at the wound as she put her foot firmly on the accelerator. Tanner was pinned to his seat by the acceleration of the powerful car. The gunshot wound was superficial. The young woman plucked a headscarf from her door well and threw it to Tanner.
'I'm Tamzine Dubois – Sarah Serking sent me. You have something of great value on you – they'll stop at nothing to get it.'
'Sorry, I don't know what you're talking about.' Tanner replied, perplexed.
'The Jade Snake, you smuggled it into the country. The real Jade Snake – the woman, is a collector of rare artefacts – you were duped into bringing it to her!'
Tanner kicked himself - Mae-Wan! How could he have been so careless, so gullible?
'Hold on.' Tamzine pressed a red button on the car dashboard, and a bank of small jet engines behind them burst into life. The car raced up to two hundred and fifty miles per hour.
The woman took her hands off the steering wheel and sat back, leaving the vehicle to navigate the winding coastal road.
The woman shook hands with Tanner. 'Nice to meet you,' she said.
'Likewise,' Tanner said, letting out an exasperated sigh.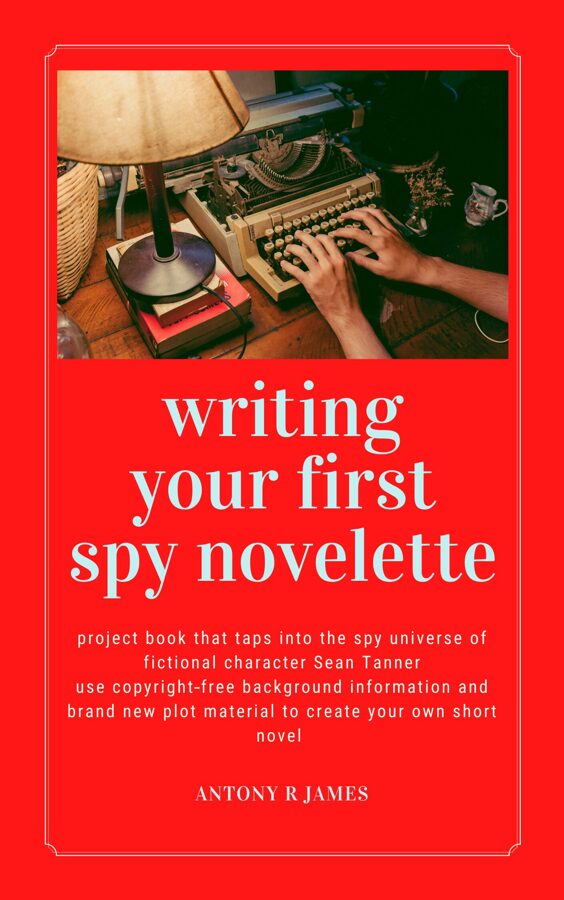 No comments
Leave a reply