Comic Making Book Now Well Under Way!
I'm ramping up the creative forces to get this book finished as soon as possible. I'm currently working on some example comic book pages that I may well finish as a complete comic! The title of the example comic is
"The Fourth Sentinel: The Keeper's Watch. Issue One - The City Guide".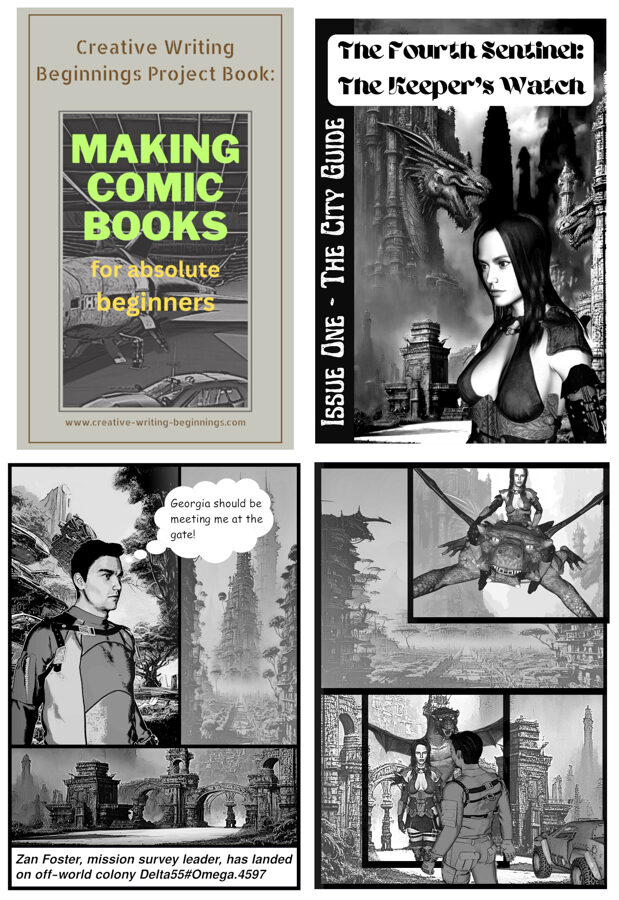 Comic pages are a work in progress.
No comments
Leave a reply